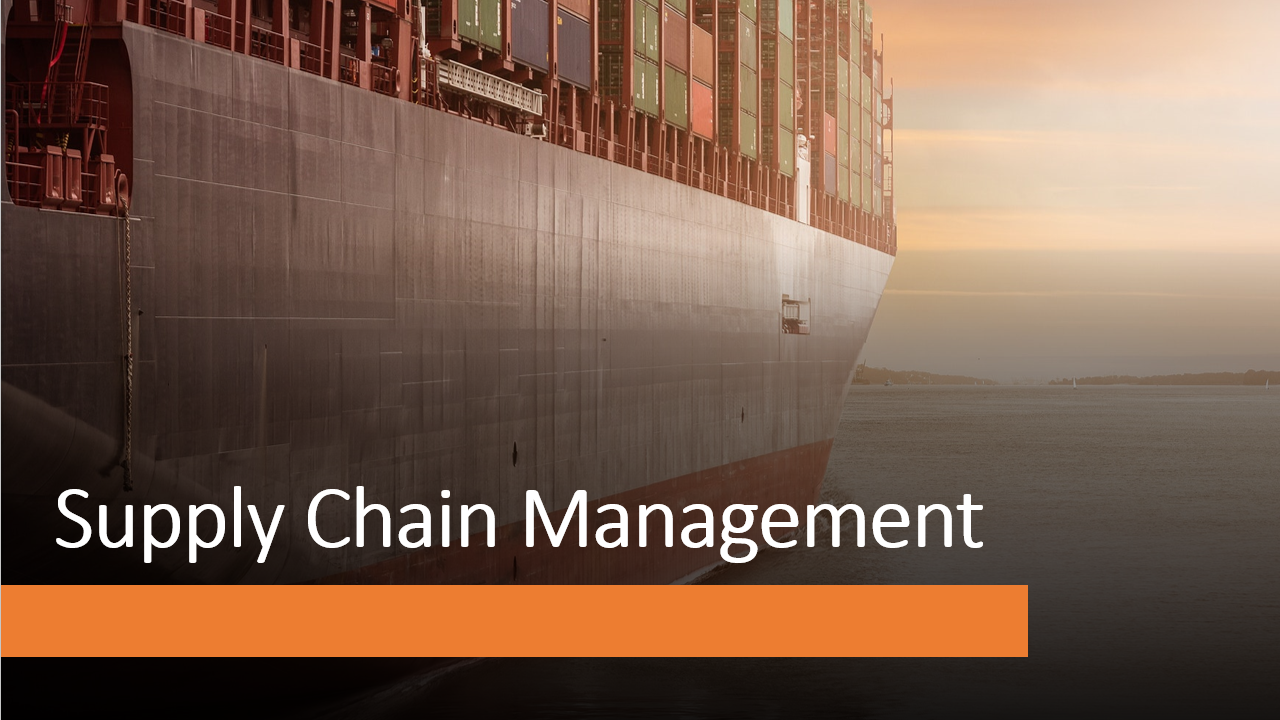 Supply Chain Management
This course is designed for the students of business administration to appreciate the essentials of supply chain management. It will help the student to discover what a supply chain is and how it works, and to utilize the tools and techniques to boost an organization's efficiency and responsiveness to align its supply chain with its dynamic market environment. This course is tailored for management students who need to understand the strategic aspects of Supply Chain Management. The course is outlined to cover high-level supply chain strategy and concepts, including a solid understanding on how to solve supply chain problems. With this goal in mind, the course is designed to develop an understanding of the following key areas and their interrelationships: the strategic role of supply chain, the key strategic drivers of supply chain performance, and how effective supply chain can work as one of the key driver for the organization to achieve its goals.
About This Course
Include your long course description here. The long course description should contain 150-400 words.
This is paragraph 2 of the long course description. Add more paragraphs as needed. Make sure to enclose them in paragraph tags.
Requirements
Add information about the skills and knowledge students need to take this course.
Course Staff

Staff Member #1
Biography of instructor/staff member #1

Staff Member #2
Biography of instructor/staff member #2
Frequently Asked Questions
What web browser should I use?
The Open edX platform works best with current versions of Chrome, Edge, Firefox, Internet Explorer, or Safari.
See our list of supported browsers for the most up-to-date information.
Question #2
Your answer would be displayed here.