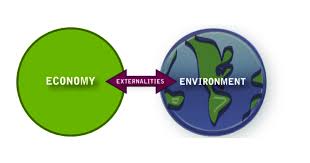 Environmental and Resource Economics
Introduction to environmental economics; Economists' articulation of environmental problems, Corresponding analytical tools and policy instruments; Relationship between environment and economy; Relationship between economic development and the environment; Policy forum (Introduction: economic growth and environmental change); Classification of environmental policy instruments; Environmental management measures for influencing human behavior towards sustainable development; Natural resource classification; Biodiversity, conservation and environment-poverty nexus; Economic causes of deforestation; Environmental protection and management in the era of sustainable development goals.
About This Course
Economists recognize three flaws of market economy. These are cyclical fluctuations, imbalances, and externalities. Branches of economics that have developed for addressing these are respectively macroeconomics, development economics, and environmental economics. Meanwhile unprecedented level of pollutions and natural resource destruction have not only been affecting local environment and quality of life but also affecting human settlements due to sea level rise. The locational, demographic and economic factors and forces of market and globalization are seriously affecting Bangladesh as it is engaged in the path of economic growth and development, based on market system. In this backdrop, this course seeks to explore what environmental and natural resource economics has to offer for making Bangladesh's course of development socially, economical and environmentally sustainable.
Requirements
Add information about the skills and knowledge students need to take this course.
Course Staff

Staff Member #1
Biography of instructor/staff member #1

Staff Member #2
Biography of instructor/staff member #2
Frequently Asked Questions
What web browser should I use?
The Open edX platform works best with current versions of Chrome, Edge, Firefox, Internet Explorer, or Safari.
See our list of supported browsers for the most up-to-date information.
Question #2
Your answer would be displayed here.