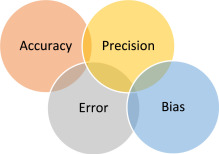 BIOSTATISTICS (MNS)
BTE317 Introduction to statistics and biostatistics: definition, uses, limitation and scope; role of statistics in research, Clinical trial and experiment; variables and data; graphical presentations, measures of central tendency, measures of dispersion, correlation and regression, logistic regression, Conditional Probability, Bayes theorem, Screening tests, Sensitivity, Specificity and Predictive value, , probability distribution: binomial, poisson and normal, test of hypotheses different test about compare means, variances, z- test, t test, proportion test; sample size determination, confidence limits, confidence interval, 2x2 contingency table analysis, chi-square test, F-test, introduction to ANOVA- Single characterization data; Analysis of variance- Single classification data with subgroups, non-parametric tests, design of experiments.
About This Course
Include your long course description here. The long course description should contain 150-400 words.
This is paragraph 2 of the long course description. Add more paragraphs as needed. Make sure to enclose them in paragraph tags.
Requirements
Add information about the skills and knowledge students need to take this course.
Course Staff

Staff Member #1
Biography of instructor/staff member #1

Staff Member #2
Biography of instructor/staff member #2
Frequently Asked Questions
What web browser should I use?
The Open edX platform works best with current versions of Chrome, Edge, Firefox, Internet Explorer, or Safari.
See our list of supported browsers for the most up-to-date information.
Question #2
Your answer would be displayed here.